2023:  The 39th CCIC is open for enrolment!
Become a better and happier interpreter
The CCIC is one of the top continuing professional development opportunities
for practicing conference interpreters!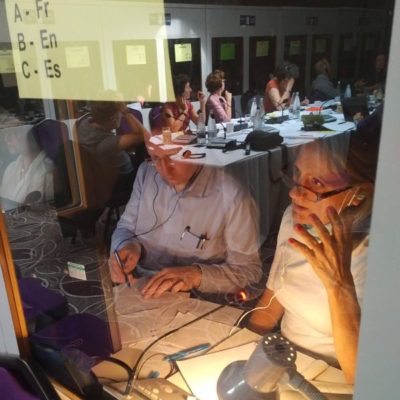 Be more confident when you work
Know what you need to do, how to do it, and when you need to do it.
Gain intensive experience with in-person protocol, formal meetings, informal meetings, and meeting preparation.
You will learn that you have many more resources than you think!
"Most importantly, the Course boosted my self-confidence (interpreting-wise)… I know I can trust my language skills, my note taking, my analytical skills etc. And that has had a big impact on how I sound."
Carola Garth, 2019, DE, EN, ES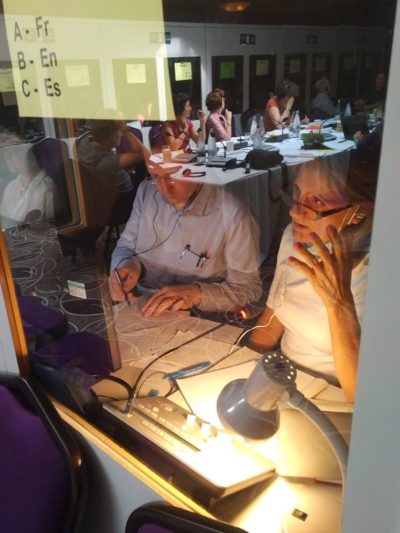 What happens in Cambridge, stays in Cambridge.
Adding a language?
Working on your English B?
Trying a new approach to interpreting?
Failure is a detour, not a dead-end street; we want you to fail, then go and fail again! The CCIC is a safe space. Our trainers are focused on your improvement – so they will help you get back up after you have fallen, and will applaud as you integrate new ways of doing things.
"It amazed me that people with such expertise are willing to share so generously of their knowledge and give such perspicacious, fearless and detailed feedback."
Julie Kuperus, 2010, EN, FR, NL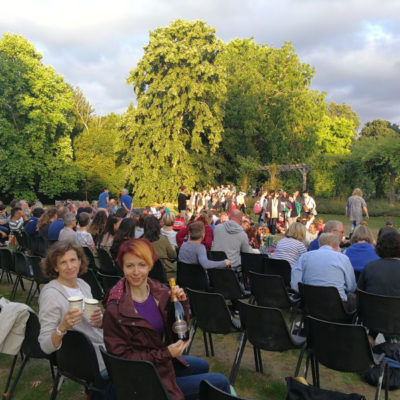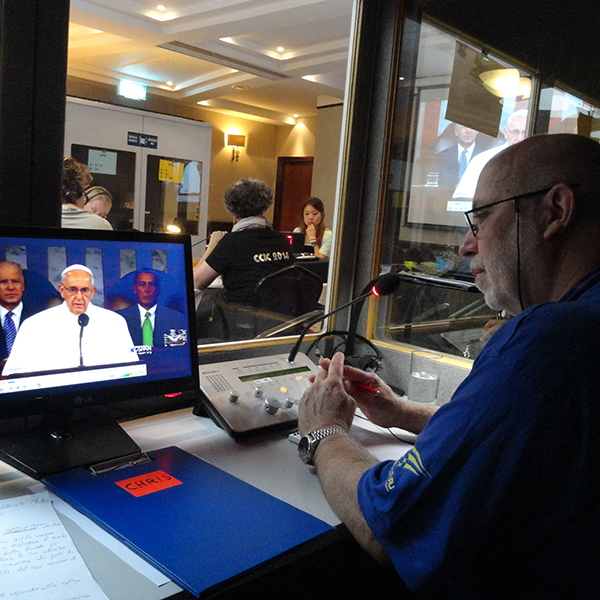 Have no fear of quotes, texts, or difficult speakers
Learn to be excited instead of stressed when faced with difficulties.  Be happy you have a chance to show your quality!
Focus your skills and your attention, learn why people say what they say, and what you can do to transmit their message all the more faithfully.
"My favourite Russian poet J.Brodsky wrote: "What gets left of a man amounts to a part. To his spoken part. To a part of speech" (Chris, see how you influence people! I'm quoting!). This line came to me when I was flying back home, beyond exhausted. I realized that each of you left me enlightening "parts of speech", tools and strategies, so now I'm armed, skilled and dangerous"
Violetta Tolmacheva, 2014, RU, EN, IT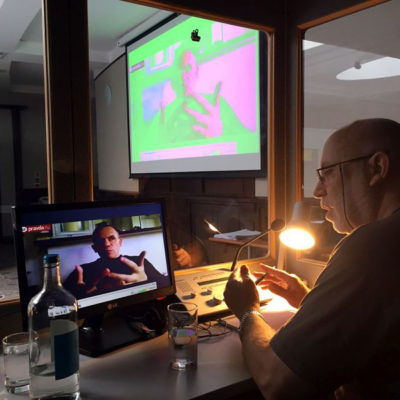 An intensive course that keeps on giving
CCIC graduates write to us weeks, months, and even years later, with examples of how the Course has helped them handle new and difficult situations and speakers.
You receive so much training and advice that, when faced with something new you will think, "What would my trainers do?" and come through with flying colors.
"…it was the most inspiring interpreting course I ever had although it also was the most exhausting and demanding one…It's absolutely true that the "delayed CCIC effect" started to kick in on various occasions already and I'm absolutely delighted with that."
Beate Maier, 2019, DE, EN